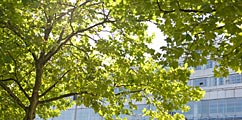 Herr Dipl.-Pol. Boris Wilke: Kontakt
Curriculum Vitae
Area of Expertise
International Security, Conflict Studies, South Asian and Eurasian Politics
Previous Positions
2010-2016 Institute for Interdisziplinary Research on Conflict and Violence (IKG) (Researcher)
2006-2009 German Institute for International and Security Studies (SWP), Global Issues Division, Berlin (Senior Associate)
2006-2009 Free University Berlin, Collaborative Research Center 700 "Governance in Areas of Limited Statehood" (Academic Member)
2003-2005 German Institute for International and Security Studies (SWP), Research Unit Asia, Berlin (Senior Research Associate)
2001-2002 University of Hamburg (scholarship)
2000-2001 University of Hamburg, Institute for Political Science, Unit for the Study of Wars, Armaments and Development (Research Associate)
1998-2000 German Institute for Middle East Studies, Hamburg (Research Associate)
Aktuelle Forschungsthemen
Transformation of the State in India and Pakistan. Contrary to the premises of recent academic and public debates on failed/fragile states, governance and post-conflict peace-building, political research informed by historical sociology suggests that there has been actually an increasing interpenetration of state and society in the global South over the 25 years plus. The project identifies six mechanisms of state formation and governementalization that help trace these developments. Empirical evidence from India and Pakistan sustains the argument. (The research received support through grants by Deutsche Forschungsgemeinschaft, DFG)
Violent Democrats. It seems that liberal democracy has become an uncontested political ideal, if not the benchmark of political behaviour: There is barely any political constitution that does not proclaim the observance of democratic principles, and there is hardly any political actor who does not claim democratic credentials. Political practices, however, give evidence that one key democratic promise has not been kept: the elimination of violence in political power struggles. Such political violence is not restricted to failed states and authoritarian regimes. Many democracies "with or without adjectives" have fallen prey to electoral violence, police violence, local turf wars, and other forms of violent political contestation in (mostly) urban settings. The dynamics of local politics, centre-periphery relations and post-colonial practices, such as indirect rule, or divide and rule, disclose a nexus between violence and democratization. Building upon collaborative research on El Salvador, Egypt, Nigeria, India and Pakistan, the project identifies mechanisms that link long-term processes of state formation, institutionalized practices of contentions politics and spontaneous political events to political violence (The research received support through a by the German Ministry of Economic Collaboration and Development, BMZ, 2012-2015).
Institution-Centered Conflict Studies. Applied Research Methods and Teaching in the Caucasus. A collaboration with Free University Berlin & the State University of Kabardino-Balkaria, Nalchik, Russian Federation. Building on a preceding transfer project ("Understanding Local Conflicts, Using Development Opportunities"), the project intends to expand the teaching and research programme to Adygheya in the North Caucasus, to Abkhazia as well as to Adjara in the South Caucasus. In cooperation with the Centre for Conflict Research at University Marburg and the Institute for Interdisciplinary Research on Conflict and Violence (IKG) in Bielefeld, it will enhance teaching and also create an option for graduation in Germany. In the field of research, it intends to use the Graduate School at Nalchik University as anchor for PhD Students and post-PhD researchers from the region to conduct empirical conflict research. Prof. Dr. Michael Daxner and Dr. Jan Koehler, both Free University Berlin, are sharing the overall responsibility for this project. (Grant by Volkswagen Foundation, 2015-2018)
The Russia-Pakistan Rapprochement. The New Geopolitics of Greater Eurasia. The transformation of the state is complemented by shifts in foreign and security policies, which are part and parcel of the new geopolitics of Greater Eurasia. The gradual rapprochement between Russia and Pakistan, which has been underway for some time, is one of the least acknowledged developments in this regard. The project intends to study its potential by putting areas of agreement and disagreement between the two nuclear powers into the broader historical context of recent power shifts of the region: China's rise, the advance of U.S.-India relations, and the enduring "AFPAK"-crisis.