Starting with the winter term 2013/2014, all teachers are given the opportunity to document in the eKVV that they are going to give a specific class completely in English.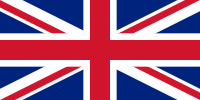 This function is intended to enable international students to find fairly quickly those courses in which they may participate successfully without knowing German. An overview of these courses can be called up here:
Potential target groups for courses in English
The new option to mark those courses is not only aimed at international students who have already taken up their studies at Bielefeld University, it may also be relevant and of interest to further groups of students:
Prospective international students without any knowledge of German, especially those in master courses. Even for applicants it may be important to see at a glance which courses are offered in English. Such presentation may prove of vital importance when deciding in favour of or against Bielefeld University.
Students planning a stay abroad: As preparatory training, they may be interested in attending courses held in English already at their home university.
How to indicate relevant classes in the eKVV
To feed the survey sheet with data, the new option 'Sprache der Lehrveranstaltung' (course language) has to be set to English at the course concerned. This entry may be made by the eKVV person in charge at the faculties (this option is to be found at the editing page of the basic course data) as well as by the teachers or their secretaries.
Teachers may go to the workpage for comments via the page 'Meine Veranstaltungen'. There they will find a new option directly above the buttons for saving the comments.