uni.news
Published on 12. Juni 2020
Bielefeld University coordinating programmes in computer science and economics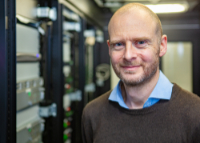 The European Commission has funded two new doctoral training networks for early career researchers at Bielefeld University. Over the next four years, doctoral researchers in computer science will be investigating how genomes can be sequenced and analysed, and doctoral researchers in economics will be developing computer-assisted methods of political analysis for the areas of climate change and innovation. Both programmes have been awarded close to eight million Euro in funding. In addition to this, two more doctoral training networks in which Bielefeld University is participating have also been approved: one in personalised service robotics, and the other in social work.
[Weiterlesen]
Posted by FFollmer
in General
Published on 9. Juni 2020
Bielefeld University, together with five other universities, is applying for the title "European University". The decision will be made in July. In an interview, Professor Angelika Epple, Vice Rector for International Affairs and Diversity, explains the background.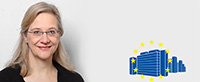 [Weiterlesen]
Posted by JBömer
in General