uni.news
Published on 17. April 2020
Cooperation among Bielefeld University, University of Applied Sciences Bielefeld & v. Bodelschwingh Foundation Bethel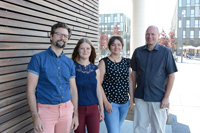 Methods of artificial intelligence (AI) and machine learning are increasingly being used to support the human decision-making process. Researchers from Bielefeld University's CITEC institute are working together with researchers from the Faculty of Social Sciences at the University of Applied Sciences Bielefeld to investigate the opportunities and risks of using algorithm-based recommendations for decision-making in the field of social services. For this, the academic researchers are partnering with the v. Bodelschwingh Foundation Bethel. The Ministry of Culture and Science of the German State of North Rhine-Westphalia is supporting the project as part of the Digital Society research program.
[Weiterlesen]
Posted by JHeeren
in General
Published on 7. April 2020
Daily Estimates for the Spread of COVID-19
A new website tracking the COVID-19 epidemic which is updated daily allows everyone to stay informed about the speed of epidemic spread in Germany and the rest of the world. To this end, scientists of Technische Universität Ilmenau cooperate with public health scientists of Universität Bielefeld to estimate the reproduction number, i.e. the mean number of people one infectious person will in turn infect. It allows to quantify the impact of the countermeasures that have been imposed, and also to continuously track the epidemic's progress over time. As such it is an important tool for policymakers.
[Weiterlesen]
Posted by NLangohr
in General
Published on 6. April 2020
Bielefeld researchers call attention to scientists experiencing political repression in the journal Science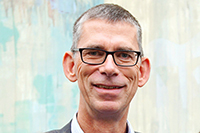 The World Health Day, which is held on 7 April is meant to highlight the importance of healthcare and disease prevention around the world. In many countries, however, these public health objectives are under threat. Researchers from Bielefeld University diagnosed this problem in a recent 'Letter to the Editor' published in the journal Science. As argued by the research team, the Coronavirus crisis lays bare just how essential evidence-based research is – and how dangerous it is for public health when information on disease from scientists and medical professionals becomes subject to political repression.
[Weiterlesen]
Posted by JHeeren
in General