uni.news
Published on 21. Mai 2018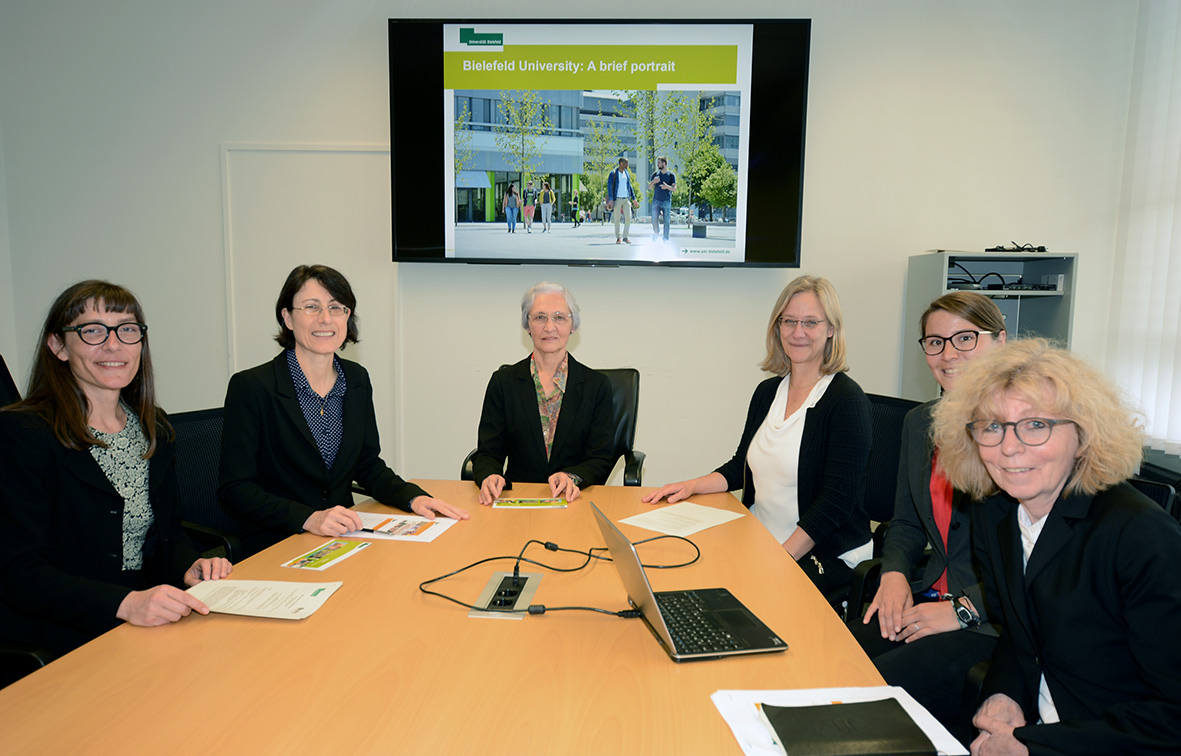 Pflegekräfte übernehmen in Brasilien eine ganz andere Rolle als in Deutschland: Sie sind akademisch ausgebildet und stellen medizinische Grundversorgung und Gesundheitsberatung sicher. Kerstin Hämel und Doris Schaeffer, Professorinnen für Gesundheitswissenschaften, arbeiten bereits seit einigen Jahren mit der Universidade Franciscana, einer Universität im Süden Brasiliens, zusammen. Jetzt haben sie die Präsidentin und die Professorin für Pflegewissenschaft aus Santa Maria nach Bielefeld eingeladen, um in einem Memorandum of Understanding für die kommenden drei Jahre gemeinsame Forschungsperspektiven festzuklopfen.
[Weiterlesen]
Posted by NLangohr
in General
Published on 16. Mai 2018
Bielefeld chemists publish research article in the journal "Nature Communications"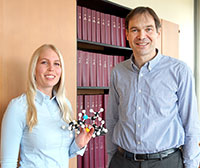 Penicillin-based antibiotics contain a five-membered hydrocarbon cycle, additionally incorporating a sulfur and a nitrogen atom. Nadine Zumbrägel, doctoral student at the Chair of Organic Chemistry I at Bielefeld University, has succeeded in selectively synthesizing this important substructure with different residues on this cycle using a biotechnological method. The targeted design of such structures now enables the preparation of substance libraries of such so-called heterocycles, which can in future be used by the pharmaceutical industry to find new active substances. Besides the Bielefeld chemists, two scientists from the Ruhr-University Bochum were also involved in the studies. The researchers present their findings today (16 May 2018) in the renowned journal "Nature Communications" with Zumbrägel as first author and Professor Dr. Harald Gröger, head of the Chair of Organic Chemistry I, as corresponding author.
[Weiterlesen]
Posted by MMüller
in General