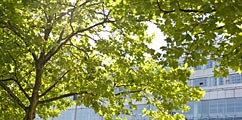 Herr Dr. Fatih Uenal: Kontakt
Curriculum Vitae
Academic Career
08/2016 – 08/2017 Harvard University (USA)
Post-doctoral Fellow. "The resurgence of right-wing populism in the EU and the USA. Islamophobia, anti-immigration, social inequality, protest vote? An analysis of the social psychological underpinnings of support for populism and the role of contextual factors in cross-country comparison."
https://projects.iq.harvard.edu/sidaniuslab/people/fatih-uenal
03/2017 – 03/2019 Bielefeld University (Germany)
Associated Research Member. Collaboration with Harvard University: A cross-country validated Islamophobia Measure.
10/2015 – 03/2016 Istanbul Şehir University (Turkey)
Visiting researcher. Research-project "The social psychological mechanisms of conspiracy theories in contemporary Turkey."
10/2013 – 03/2017 Humboldt University of Berlin (Germany)
Doctoral Student in the Discipline of Political Science. Research on "Islamophobia: Structure, Causes, and Consequences." (summa cum laude)
Scholarship by the Friedrich-Ebert-Foundation
03/2013 – 10/2013 University of Bielefeld (Germany)
Doctoral Student in the Discipline of Psychology of Religion / Biographical Research in Contemporary Religion. Dissertation project: "Xenosophia and Xenophobia in Islam. Religiosity, Prejudice and Anomia under young Muslims in Germany. An Analyses from socio-psychological and psychology-of-religions Perspectives"
10/2003 – 07/2011 Free University of Berlin (Germany)
Middle Eastern Studies & Ethnomusicology (M.A.)
Focus on Democracy, Human Rights & Social Development in the MENA Region.
Graduationdegree: A
Scholarship by the Friedrich-Ebert-Foundation
Publications
Uenal, F. (2016a). Disentangling Islamophobia The Differential Effects of Symbolic, Realistic, and Terroristic Threat Perceptions as Mediators Between Social Dominance Orientation and Islamophobia. Journal of Social and Political Psychology, 4(1), 66–90.
Uenal, F. (2016b). Islamophobia & Anti-Semitism. Comparing the social psychological underpinnings of Anti-Semitic and Anti-Muslim Beliefs in Contemporary Germany. Islamophobia Studies Journal, 3(2), 35–55.
Uenal, F. (2016c). The "Secret Islamization" of Europe: Exploring Integrated Threat Theory for Predicting Islamophobic Conspiracy Stereotypes. International Journal of Conflict and Violence, 10(1), 93–108. http://doi.org/10.41119/UNIBI/ijcv.499
Uenal, F. (in review). "Die geheime Islamisierung des Abendlandes" Großgruppen-Verschwörungstheorien als Nährboden von Fremdgruppen Diskriminierung und Rechtspopulismus. Journal Für Psychologie.
Reviewer for:
Jahrbuch für Islamophobieforschung (University of Salzburg, Austria)
Islamophobia Studies Journal (University of California, Berkeley, USA)
Journal for the Scientific Study of Religion (Clemson Univesity, USA)
Grants
Undergraduate Scholarship by Friedrich-Ebert-Foundation (75.000 €)
PhD Scholarship by Friedrich-Ebert-Foundation (46.800 €)
Scholarship by Friedrich-Ebert-Foundation for Visiting Researcher in Turkey (8.000 €)
Scholarship by Friedrich-Ebert-Foundation for Visiting Researcher in the USA (9.000 €)
Post-Doctoral Scholarship by Humboldt-Universität zu Berlin within the Excellence Initiative of the states and the federal government (German Research Foundation) (9.000 €)