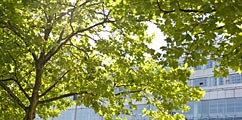 Herr Dr. Levent Tezcan: Contact
Curriculum Vitae
Seit 01.01.2008 Assist. Professor, School of Humanities, Department Culture Studies, Tilburg University / NL.
01.09.2010 - 31.01.2011 Fellowship im KulturwissenschaftlichenKolleg, Exzellenzcluster Kulturelle Grundlagen von Integration der Universität Konstanz.
01.06.2005 – 31.12.2006 Wissenschaftlicher Angestellter/Projektleiter im Forschungspro-jekt Kampf und kulturelle Selbstbehauptung in der interreligiösen Kommunikation. Konflikt im Dialog? Eine empirische Analyse christlich-islamischen Dialogs in Deutschland, mit dem Förderpreis ausgezeichnet vom Ministerium für Wissenschaft und Forschung des Landes Nordrhein-Westfalen im Rahmen des Exzellenzprogramms "Geisteswissenschaften gestalten Zu-kunftsperspektiven!"
01.03.2005 – 31.08.2005 Wissenschaftlicher Angestellter im empirischen Projekt "Trans-national Political Practices of Migrants in Germany" im Rahmen des internationalen Projekts "Migrants' Transnational Practices in Western Europe", Fakultät für Soziologie der Universität Bielefeld.
01.2004 – 04.2004 Fellowship im Kulturwissenschaftlichen Institut Essen, Studien-gruppe "Islamic Culture and Modern Society. The Positioning of Islam in Interactive and Comparative Perspectives".
11/2000 – 10/2003 Wissenschaftlicher Angestellter/Projektleiter im durch die Volkswagen-Stiftung geförderten empirischen Projekt "Kollek-tive Identitätsbildungsprozesse von Muslimen in öffentlichen Konflikten".
02/1997 – 10/2001 Promotionsstudent an der soziologischen Fakultät der Universität Bielefeld, abgeschlossen mit der Doktorarbeit "Strategien der 'machbaren' Gesellschaft. Türkischer Islam zwischen verwalteter Religion und islamistischer Utopie" (magna cum laude).
06/1996 – 05/1999 Wissenschaftlicher Angestellter im Projekt "Politische und religiöse Gruppen der türkischen Minderheitsbevölkerung" im Rahmen der empirischen Untersuchung "Desintegrationsprozesse und ethnisch-kulturelle Konfliktpotentiale in groß-städtischen Räumen", gefördert durch das NRW-Hochschulinnovationsprogramm.
02/1995 – 10/2003 Beginn einer Beschäftigung als Wissenschaftlicher Angestellter im Institut für Interdisziplinäre Konflikt- und Gewaltforschung (IKG) der Universität Bielefeld - weiterhin assoziiertes Mitglied des Instituts.
10/1989 – 11/1993 Student der Sozialwissenschaften an der Universität Bremen, abgeschlossen zum Dipl.-Soz.Wiss. mit der Diplomarbeit: "Der 'Westen' in den Modernisierungsdiskursen der Türkei".
10/1978 – 07/1985 Student der Fakultät für Politische Wissenschaften der Universität Ankara, abgeschlossen als Dipl.-Politologe – Türkei.
Current research topics
Migrationsdiskurs
Integrationsdebatte
Fundamentalismus, Islamismus, religiös-kulturelle Konflikte
Religiöse Technologien des Selbst
Religion und Regieren
Islamisierung der Migrationsdebatte in Europa
Formen der Kulturalisierung
Modernisierungsprozesse in der Türkei
Politik und Religion in der Türkei (mit Schwerpunkt Islamismus)
Demokratisierung der türkischen Republik angesichts der ethnischen und religiösen Herausforderungen