uni.news
Published on 5. Dezember 2019
New funding format at ZiF
Science needs diverse perspectives. However, researchers from African countries are still underrepresented in the international scientific community. In order to increase the diversity of perspectives in the ZiF research groups and to make African researchers more visible, the Center for Interdisciplinary Research (ZiF) is now offering two scholarships per year for researchers from Africa: the Norbert Elias Fellowships.
[Weiterlesen]
Posted by JBömer
in General
Published on 3. Dezember 2019
15th Brunel–Bielefeld Workshop at the Center for Interdisciplinary Research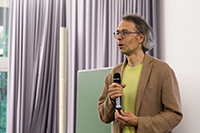 What are the characteristic features of randomness? Mathematicians and physicists are working together to explore this issue at the 15th Brunel–Bielefeld Workshop on 'Random matrix theory and applications' from 5 to 7 December. Random matrices are arrangements of numbers in the form of tables whose values are selected at random. They help to solve major mathematical problems or to better understand physical systems. The workshop is being financed by the Center for Interdisciplinary Research (ZiF) and the Collaborative Research Centre 'Taming uncertainty and profiting from randomness and low regularity in analysis, stochastics and their applications' (CRC 1283). Professor Dr Gernot Akemann from the Faculty of Physics at Bielefeld University is organizing the workshop together with scientists from Brunel University and Imperial College London (Great Britain).
[Weiterlesen]
Posted by HMetzen
in General
Published on 29. November 2019
Work starts for a Europe-wide network of laboratory schools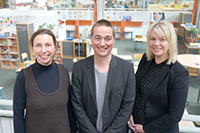 How do children learn co-determination in their schools and how do they cope with all the diversity of opinions, abilities, and cultural differences? This is just one of the questions being addressed by the new project LabSchoolsEurope. It is being coordinated by Bielefeld University that initiated the project together with Bielefeld's Laborschule [laboratory school]. Researchers and teachers are cooperating in the project to develop innovations in democratic education for dealing with heterogeneity in primary schools. Universities and schools are working together at five locations—in Austria, the Czech Republic, England, France, and Germany. The project is being funded by Erasmus+, the European Union programme for education, youth, and sport.
[Weiterlesen]
Posted by JHeeren
in General
Published on 6. November 2019
Bielefeld University's anniversary conference on 14 and 15 November
Be it relativity theory, systems theory, or game theory: to this day, great theories are the figureheads of science. But are algorithms replacing them with automated data analyses? This is the topic of the conference celebrating 50 years of Bielefeld University on 14 and 15 November. Its title: 'The Theoretical University in the Data Age. Have the Great Theories Become Obsolete?'
[Weiterlesen]
Posted by JHeeren
in General
Published on 29. Oktober 2019
A new study commissioned by the World Health Organization (WHO) and conducted by researchers at the University Bielefeld and University Hospital Heidelberg shows data gaps and policy options for the 53 Member States.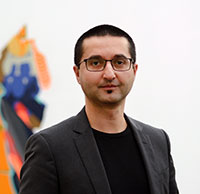 The WHO Regional Office for Europe has commissioned a new report reviewing evidence on the availability and integration of data for health and health care among refugees and migrants in health information systems across the WHO European Region. Results are in-tended to support the 53 Member States by informing national policies and international cooperation activities to improve refugee and migrant data. The research was conducted under the leadership of Professor Dr. Kayvan Bozorgmehr, Department of Population Medi-cine and Health Services Research and research group leader at the University Hospital Heidelberg.
[Weiterlesen]
Posted by NLangohr
in General
Published on 18. Oktober 2019
Conference to be held at Cluster of Excellence CITEC from 24–25 October
Artificial intelligence attempts to emulate human problem-solving abilities. That said, "thinking" technical systems are not automatically able to put themselves in other people's shoes and interact with them according to the particularities of the situation. With the establishment of the Cluster of Excellence Cognitive Interaction Technology 12 years ago, researchers began working on developing technology that adapts to the human user. At the 2019 CITEC Conference from 24–25 October 2019, re-searchers will present the fruits of their research and discuss how their approaches can contribute to future advancements in the field of cognitive interaction technology. The conference, which will be held at the CITEC Building, is called "Cognitive Interaction Technology Meets AI." Renowned robotics researchers Professor Dr. Hiroshi Ishiguro from Japan and Dr. Guilio Sandini of Italy will deliver the keynote lectures. Both talks will be open to the public.
[Weiterlesen]
Posted by JBömer
in General
Published on 11. Oktober 2019
Japanese researcher on campus for 2019 CITEC Conference at Bielefeld University
The science fiction drama "Sayōnara" is considered to be the first film with an android as an actor. "Geminoid F" portrays a faithful robot who stays at the side of young, sick woman after a nuclear contamination. The Geminoid F robot was developed by Japanese robotics researcher Professor Dr. Hiroshi Ishiguro, who became known worldwide after having constructed a robot doppelgänger of himself. "Science Cinema Special" will screen "Sayōnara" on Wednesday, 23 October, which will then be accompanied by a discussion with Dr. Hiroshi Ishiguro. The film will be shown at 7pm the Kamera Filmkunsttheater in Bielefeld as part of the pre-program of the CITEC Conference 2019.
[Weiterlesen]
Posted by JHeeren
in General
Published on 20. September 2019
University researchers improve super-resolution microscopy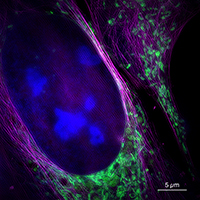 They can make tiny cell structures visible: cutting-edge light microscopes offer resolutions of a few tenths of a nanometre—in other words, a millionth of a millimetre. Until now, super-resolution microscopes were much slower than conventional methods, because more or finer image data had to be recorded. Together with partners from Jena, researchers from Bielefeld University have now developed the super-resolution SR-SIM process further. The academics show that SR-SIM is also possible in real time and at a very high imaging rate—and thus suitable for observing movements of very small cell particles, for example. Their findings have been published today (20 September) in the journal "Nature Communications".
[Weiterlesen]
Posted by HMetzen
in General
Published on 16. September 2019
Rector Gerhard Sagerer thanks everybody 'who has contributed to this splendid outcome'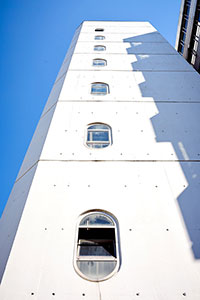 Bielefeld University has made a great leap forward in the new Times Higher Education (THE) Ranking that was published yesterday (11.09.2019): from Rank 250 to Rank 166. The British academic journal THE compares 1,400 universities across 92 countries in the world.
[Weiterlesen]
Posted by HMetzen
in General
Published on 11. September 2019
ZiF conference on late socialist societies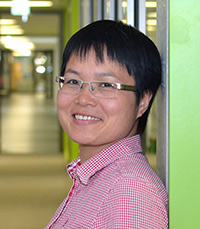 In recent decades, the centrally planned socialist economy in countries such as Laos, China, and Vietnam has been replaced by a market economy that remains under the political rule of the Communist party. The resulting changes to society have had profound implications on the idea of the good life—from deliberations on housing to those around religion. This is the topic of the conference entitled 'The Good Life in Late Socialist Asia: Aspirations, Politics, and Possibilities' to be held from 16 to 18 September at Bielefeld University's Center for Interdisciplinary Research (ZiF). The conference also marks the launch of the 'WelfareStruggles' project for which the social anthropologist Professor Dr Minh Nguyen is receiving an ERC Starting Grant from the European Research Council—one of the most important EU research grants.
[Weiterlesen]
Posted by HMetzen
in General