uni.news
Published on 13. Juni 2019
Study by researchers at Bielefeld University, University of Hamburg, and New York University
Without being aware of it, people sometimes wrongly perceive tactile sensations. A new study in the scientific journal "Current Biology" shows how healthy people can sometimes misattribute touch to the wrong side of their body, or even to a completely wrong part of the body. The study was conducted by researchers at Bielefeld University's Cluster of Excellence CITEC, the University of Hamburg, and New York University.
[Weiterlesen]
Posted by JHeeren
in General
Published on 20. Mai 2019
University encourages strategic cooperations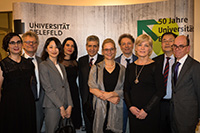 To celebrate its 50th anniversary, Bielefeld University sent out invitations to important international partners. Last week, representatives of international strategic partner universities visited the university and the city. The guests met their cooperation partners and held talks on the topic of 'international networking'. On Friday, they attended an evening event at the Rudolf Oetker Hall.
[Weiterlesen]
Posted by HMetzen
in General
Published on 20. Mai 2019
Analysis of the alpine marmot's genome
Photo: Carole and Denis Favre-Bonvin
Historic climate change events can have a lasting impact on the genetic diversity of a species, reveals a new study published in Current Biology. This unexpected finding emerged from an analysis of the alpine marmot's genome. An iconic animal known to tourists and mountaineers, the alpine marmot is a large rodent exquisitely adapted to cold climates. Since the disappearance of its ice-age habitat, the alpine marmot has resided in high-altitude meadows in the Alps. In this new study co-led by the Francis Crick Institute, an international team of scientists sequenced the genomes of alpine marmots living in three sites in the French and Italian Alps, and found that the animal's genetic diversity is among the lowest of wild mammals. By reconstructing the marmot's genetic past with the help of fossil records, they discovered that it lost its genetic diversity during the last ice age as a consequence of multiple climate related adaptations. Toni Gossmann is first-author of the paper and researcher at the University of Sheffield and Bielefeld University in Germany.
[Weiterlesen]
Posted by HMetzen
in General
Published on 14. Mai 2019
Particle physicists install 5th generation special purpose computer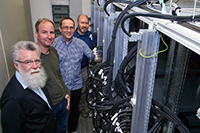 The department of physics at Bielefeld University receives a new high-performance compute cluster equipped with state-of-the-art graphics processors. The new facility will be used for research on properties of strongly interacting matter under extreme conditions of temperature and density. Such conditions existed in the early universe for only a fraction of the first second after the big bang but may still exist today in the interior of compact stars. The new high-performance compute-cluster is financed through a 1.9 million Euro grant of the Deutsche Forschungsgemeinschaft (DFG) and the state of North Rhine-Westphalia in Germany. The new facility will allow to significantly advance research projects which the particle physics group at Bielefeld University currently conducts within the Collaborative Research Center "Matter under extreme conditions" (CRC-TR 211) – a research program of physicists at Bielefeld University, Technical University Darmstadt and Goethe University Frankfurt which also is funded by DFG. The inauguration of the new compute-cluster will take place on May 20, 2019, at 4pm in lecture hall 6 of the main building of Bielefeld University.
[Weiterlesen]
Posted by HMetzen
in General
Published on 30. April 2019
Bielefeld researchers publish study on the flexibility of sensory perception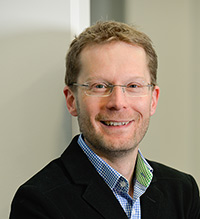 Hearing, sight, touch – our brain captures a wide range of distinct sensory stimuli and links them together. The brain has a kind of built-in filter function for this: sensory impressions are only integrated if it is necessary and useful for the task at hand. Researchers from Bielefeld University, Oxford University (Great Britain), and Aix-Marseille University (France) investigated this phenomenon of flexibility in perception, and have now published a study on their findings that appears in the scientific journal "Neuron" (29 April 2019). In their publication, the researchers reveal where sensory stimuli are integrated in the brain, and in which area of the brain this flexibility can be located. From Bielefeld University, Professor Dr. Christoph Kayser and Dr. Hame Park from the Cluster of Excellence CITEC were involved in the study.
[Weiterlesen]
Posted by HMetzen
in General
Published on 18. April 2019
German schools place markedly less emphasis on political education compared to history or geography in their curricula. This is confirmed in the '2018 political education ranking' presented by Professor Dr Reinhold Hedtke and Mahir Gökbudak from the Faculty of Sociology at Bielefeld University.
[Weiterlesen]
Posted by JHeeren
in General
Published on 28. März 2019
The Bielefeld sociologist is studying what happens to society when algorithms predict the future
[Weiterlesen]
Posted by JBömer
in General
Published on 28. März 2019
Bielefeld University exhibiting at 2019 Hannover Trade Fair
From 1-5 April, Bielefeld University will be exhibiting at the 2019 Hannover Messe (Hannover Trade Fair) with the Research Institute for Cognition and Robotics (CoR Lab) and the Cluster of Ex-cellence Cognitive Interaction Technology (CITEC). The researchers will be presenting their plat-forms and applications for machine learning. One example of their work is a new method for quickly adjusting hand prostheses: The system enables flawless control of hand prostheses – even if the measuring electrodes have moved on the user's skin. This system is one of four presentations by Bielefeld University, one of which belongs to a new start-up company founded by CITEC researchers.
[Weiterlesen]
Posted by JHeeren
in General
Published on 7. März 2019
International research team confirms twofold ability of molecules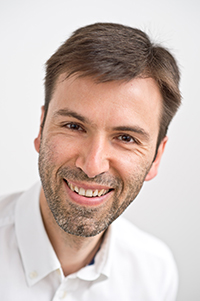 Bacteria, plants, insects, or even fish use antifreeze proteins to protect themselves from the cold. The proteins block the growth of ice crystals. In a new study, a German–Israeli research team has confirmed that these proteins also possess an unusual second property: at low temperatures, they can promote rather than inhibit the growth of ice crystals. The study brought together researchers from Bielefeld University, the Hebrew University of Jerusalem, and the Weizmann Institute of Science in Rehovot (Israel). It is being published today (07.03.2019) in the 'Journal of Physical Chemistry Letters'.
[Weiterlesen]
Posted by JHeeren
in General
Published on 1. März 2019
Bielefeld University coordinates joint project / Main phase begins
[Weiterlesen]
Posted by JBömer
in General